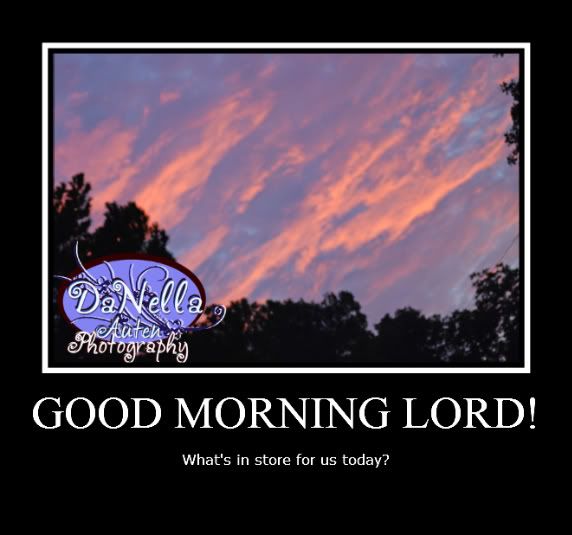 I woke up this morning to this sunrise... It reminded me of an old song;
"Good Morning Dear Lord! What exciting new things are instore for me today? Problems? Oh I know there'll be problems. But I am sure we can solve them, just the Lord and me!"
Oh and thank you to Aaron over at
Iron Sharpens Iron
gave me a shout out today on what he calls his braggin wagon! He said and I quote...
"If it makes her curious you're going to see it!" talking about the pictures on my blog. Then he almost made me cry with this small review of my book Microbursts!
"She has written a devotional book published by 'Lion & Lamb Publications' called "Microbursts!- Devotions with a Unique Look into the Power of God in Everyday Life". The title says it all because she takes stuff in everyday life and sees God in it. It is a book well worth $14.95+ s/h. You will laugh, cry, and be touched by God when you read it. You can apply most of it in your life and see God where you missed Him before."
Thank you Aaron!